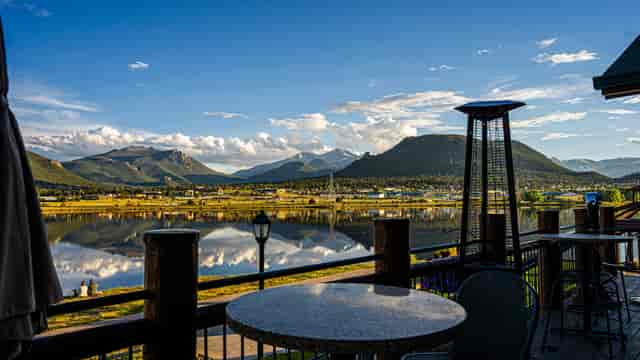 Limited Carry Out Menu
Become a VIP
Receive updates on special events, new menu items, menu reviews, and more!
Limited Carry Out Menu
To place an order:
Please call 970-586-6409. 
Open Hours: Mon to Sun from 4pm to 8pm
Appetizers
Buffalo Wings
creamy garlic dressing, celery, carrot
$12
BBQ Wings
creamy garlic dressing, celery, carrot
$12
Italian Favorites
served with bread
Baked Ziti
rigatoni pasta, mozzarella, ricotta, parmesan, meat sauce
$11
Traditional Spaghetti
choice of one meatball or one sausage, spaghetti pasta
$11
Seven Cheese Alfredo VG
heavy cream, romano, mozzarella, fontina, parmesan, provolone, mascarpone, cream cheese, fettuccine pasta
$11, add grilled chicken $6
Lasagna
meat sauce, beef, italian sausage, ricotta, mozzarella, parmesan, herbs, egg pasta
$12
Traditional Parmesans
choice of breaded chicken or eggplant, mozzarella, parmesan, marinara sauce, spaghetti pasta
chicken $16, eggplant $12 (VG)
Entrees
served with one (1) side, choose from:
french fries, mashed potatoes, seasonal veggie, or onion rings
*Burger
1/3-pound certified angus beef patty, onion, lettuce, tomato, cheese, buns
$12, add avocado $3, add bacon $3
*10oz Lord Dunraven GF
certified angus beef top sirloin
$18
Trout Al Cartoccio GF
rocky mountain trout baked in parchment paper, lemon shallot butter, dill
$24
Children's Menu
Traditional Spaghetti
choice of meatball or sausage, spaghetti pasta
$7
Chicken Fingers
deep fried, tender breast chicken, served with french fries
$7
*Kid Picolo
5oz center cut top sirloin steak. Choice of side pasta or french fries
$10
Desserts
$10
Chocolate Avalanche Cake
Tiramisu
Carrot Cake
Cheese Cake
Wine (Bottle)
Prophecy Sauvignon Blanc
$30
New Zealand Blufeld Riesling, Germany
$30
Kendall Jackson Chardonnay, California
$33
Carmel Road Pinot Noir, California
$33
Alamos Malbec, Argentina
$33
J Lohr Cabernet Sauvignon, California
$38
Banfi Chianti Classico, Italy
$38
Antica Masseria Primitivo, Italy
$40
Purchasers are subject to state and local laws prohibiting drinking or possessing open containers of alcoholic beverages in motor vehicles, including section 42-4-1305, C.R.S.
*These items are cooked to order and may be served raw or undercooked. Consuming raw or undercooked meats, poultry, seafood, shellfish, or eggs may increase your risk of foodborne illness.
VG = vegetarian GF = gluten free DF = dairy free